Typically when you're designing or creating art you have to find the tools and techniques to achieve your vision, but other times the tools inspire the result. For my voxel sculptures the latter is definitely the case. The 3D modeling softwares and their features led to this fantastic evolution of a classic illusion.
This is the original 'paper accordion' illusion that served as my inspiration for this project. The idea is that a piece of paper is folded in such a way that from different angles you only see parts of the image (actually, slices of two images). You can download the file here and print it yourself!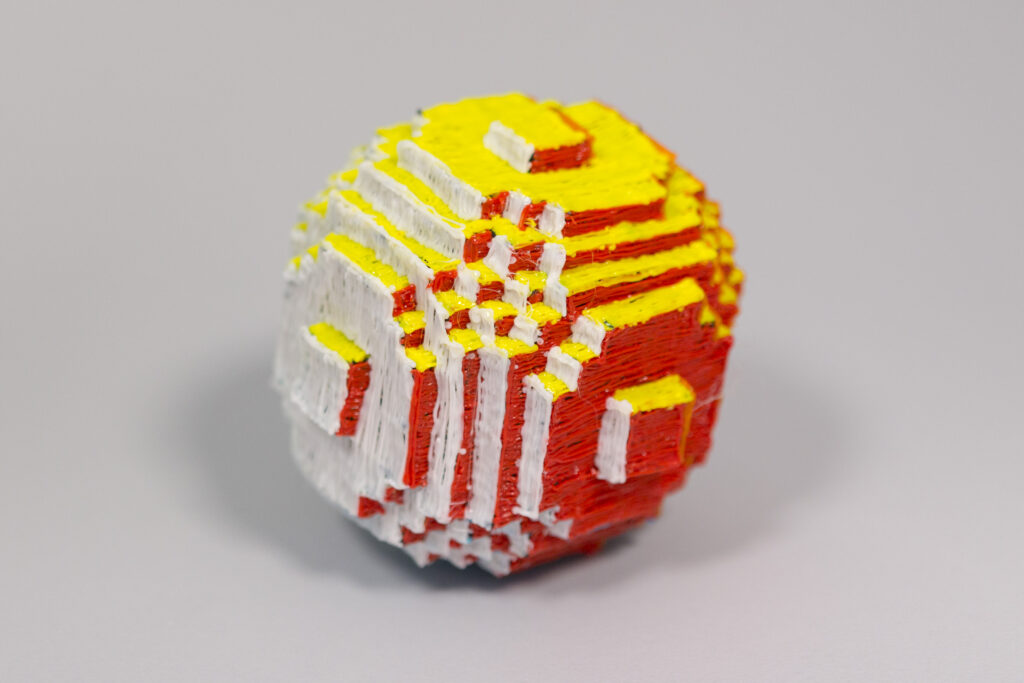 My variation on this paper illusion was to create a similar effect on a 3D object by building it out of stacked cubes, or 'voxels', and coloring each of the 6 sides a different color. Above is my first prototype made with a 3D pen. You can find the video of me making it here.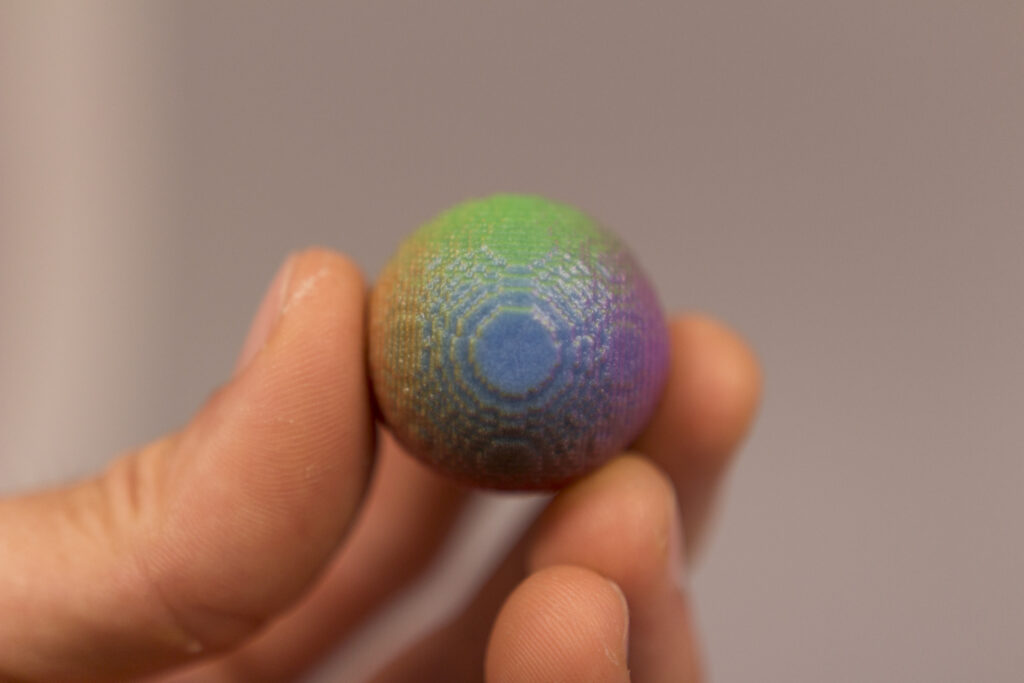 With the 3D pen version turning out so cool, I tried printing a small 30mm voxel sphere with a much finer resolution. As it turned out, the polyjet printing technology wasn't fine enough to make the effect work. That's why I went much larger with the skull.
Below you can see my final test (for now). I took a skull model, voxelized it, and colored all the faces, just like before. At this large scale, however, the effect was much more successful! See the video at the top of this page for an in depth look at my process.