Don't Let the Tippi Tree Topple!
          Take turns stacking Leaves on top of your Tippi Tree, but don't let it topple! The aim of the game is simple, but you'll find that every round can offer new challenges and surprises.
          Tippi Tree is an original game designed for 3D printing, so you can create your very own. Get the STL files here
The feel of a classic tabletop game, with an injection of technology
          The secret to Tippi Tree is in the special Leaf shape. This strange structure stacks, slides and connects to other Leaves in a surprising number of different ways! Using balance and leverage you can construct some truly unbelievable Tippi Trees.
          Every part of Tippi Tree can be easily printed on a hobby FDM printer with no support material or post-processing required. Just follow the steps in the included printing guide to make sure your printing tolerances are correct, and start printing a Tippi Tree of your own!
           The great thing about printing Tippi Tree yourself is you can customize your set however you want. Pick your favorite colors and print as many parts as you want to watch your tree grow and grow and grow!
          Tippi Tree is currently available exclusively for printing at home. It's a great excuse to get into 3D printing 😉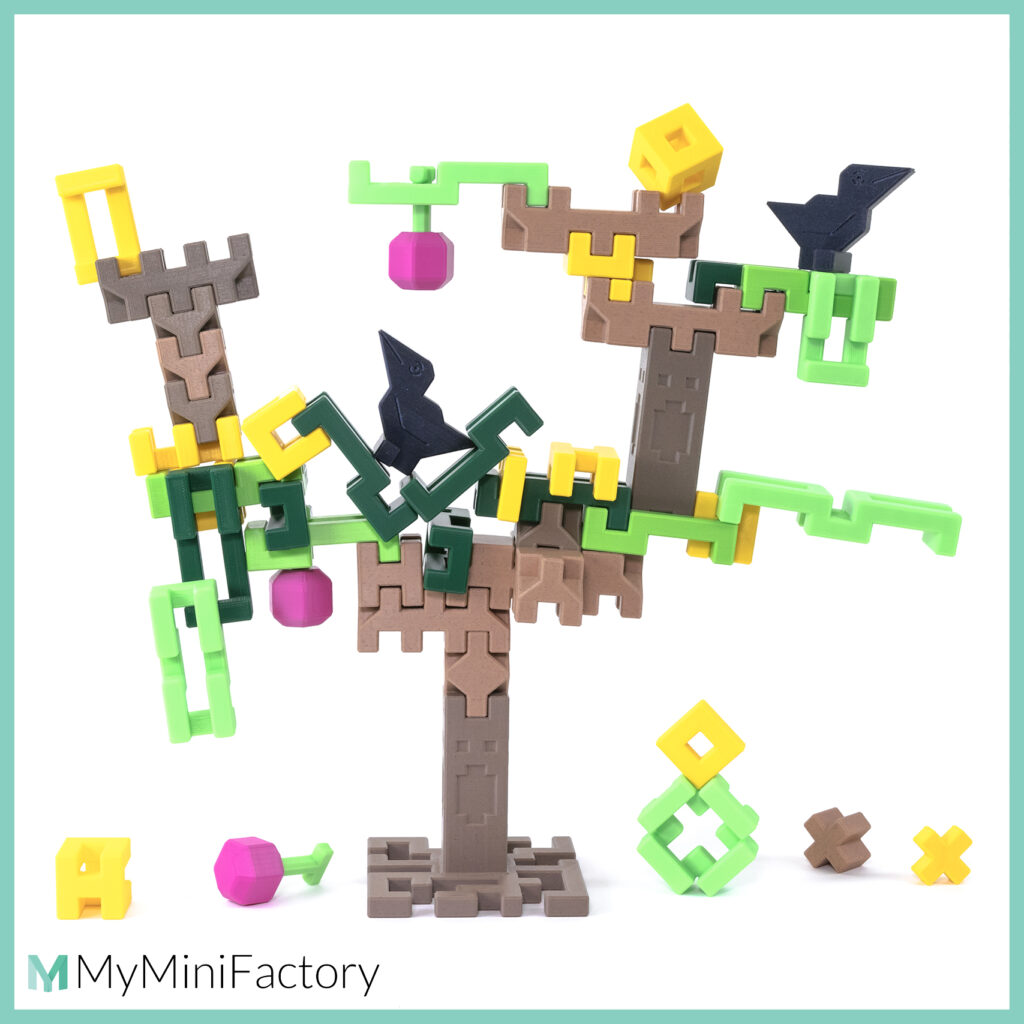 You can buy the digital files for Tippi Tree at MyMiniFactory. Print as many parts as you like with the filaments of your choosing! Tippi Tree was designed from the ground up to be easy to print, without support material or any post-processing. The download also includes a Game Manual and Printing Guide in printable PDF format.